Virtual reception of the Rector of Kh.Dosmukhamedov Atyrau University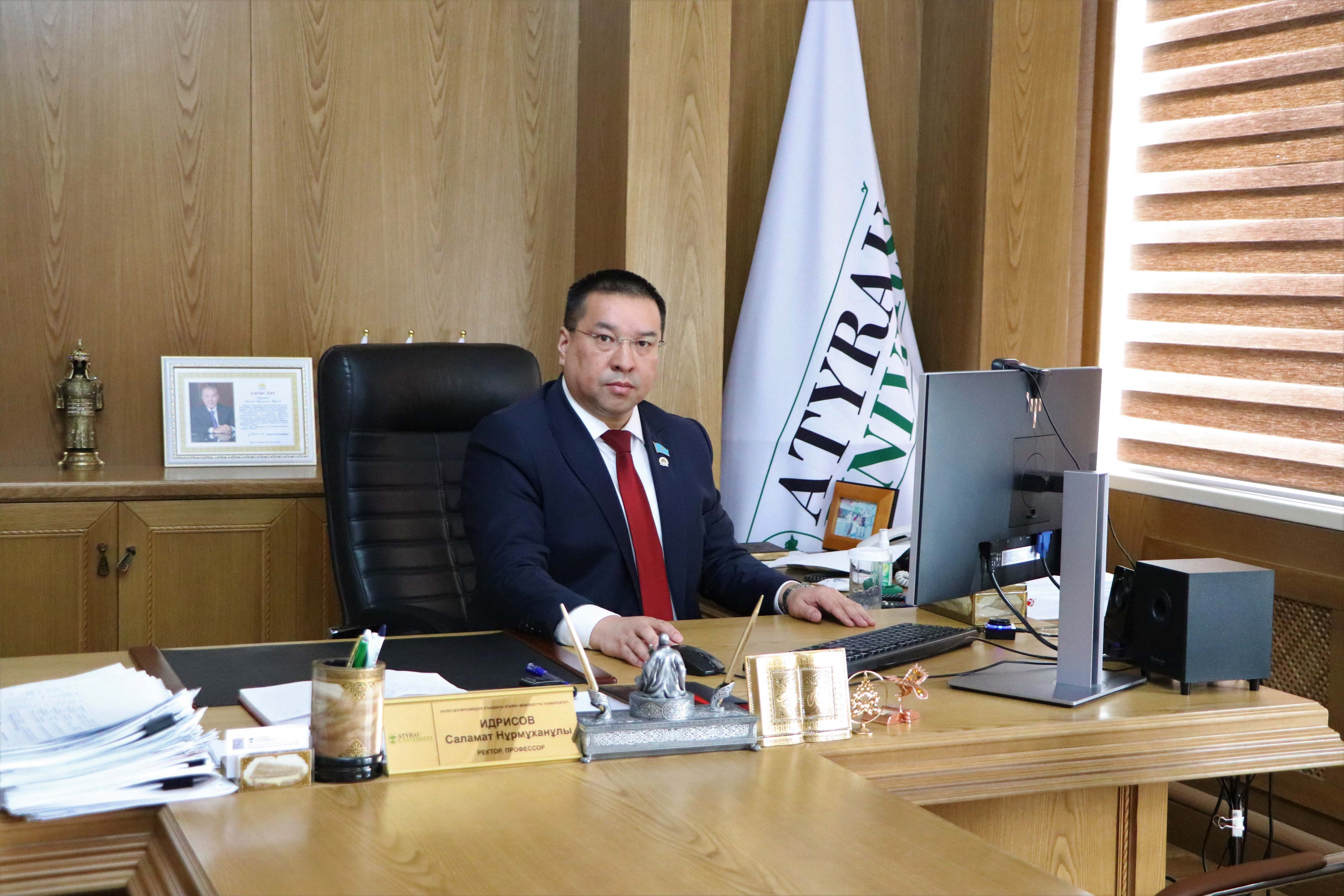 Dear friends!
I am glad to welcome you to the virtual reception of the rector on the official website of Kh. Dosmukhamedov Atyrau University, which is celebrating its own 70th birthday in 2020!

Atyrau University hosts complex and regular events aimed at the development of education and science both in the country and in the region. In the life of the University, there are many activities and events that are shared with you every day. With this virtual reception, you can write your suggestions and reviews, questions about the development and academic policy of our University, and share your opinions. I would like to note that each of your suggestions and questions will be taken into account for a comprehensive analysis of any issue. I am sure that this blog will become not only an in-depth introduction to the life of one of the leading universities in the Western region Kh. Dosmukhamedov Atyrau University, but also a discussion platform for discussing current problems of science and education in Kazakhstan and the world.

Thank you for your interest in the project.